DRIFTER centers on Miles and Dominic Pierce, a pair of outlaw brothers in a post apocalyptic desert wasteland on a mission to kill the man who murdered their father. However, their mission takes a drastic detour when their car is hijacked, causing them to take shelter in the eerie town of Deml.
The brothers quickly discover that the town is inhabited by a family of cannibalistic lunatics and their sadistic Mayor, Doyle. Now, they must fight for survival if they ever hope to escape the town alive.
INDIEGOGO VIDE0
Directed by Chris von Hoffmann. Starring Aria Emory & Drew Harwood. Written by Aria Emory & Chris von Hoffmann. FILMING BEGINS JULY 1st of Summer 2015.
DRIFTER: Indiegogo and VFX Storyboards
By Jonathan B Perez (2015)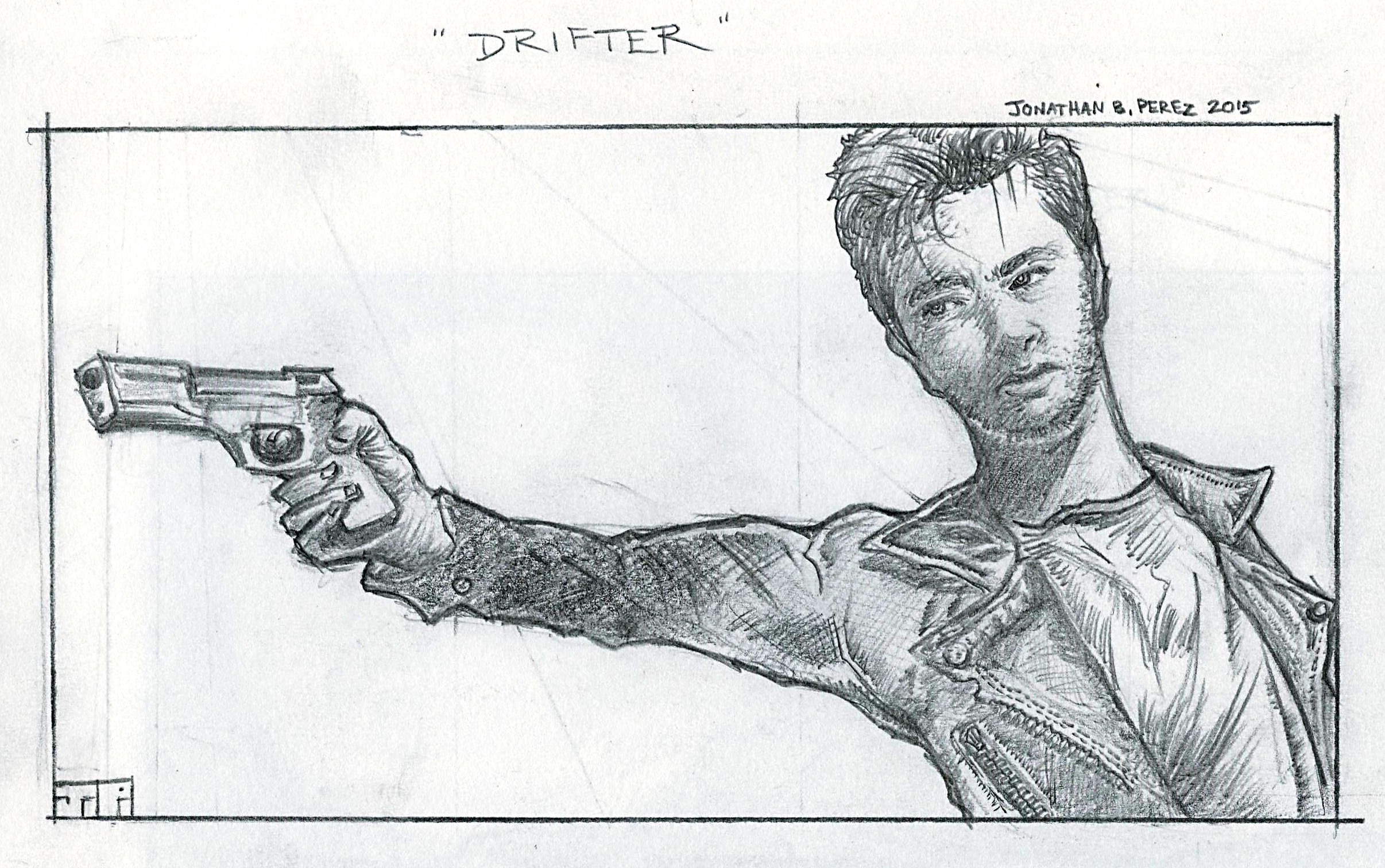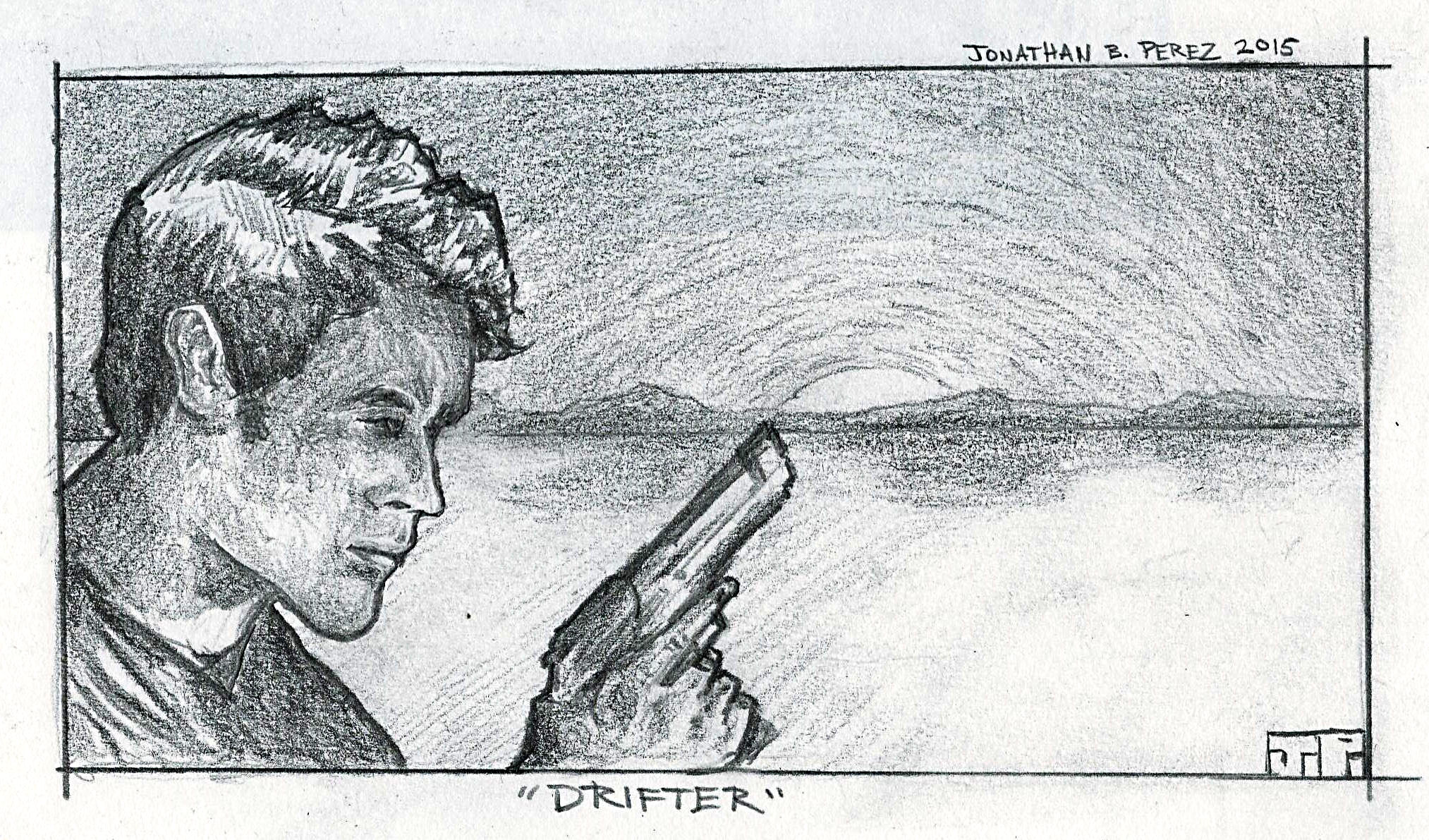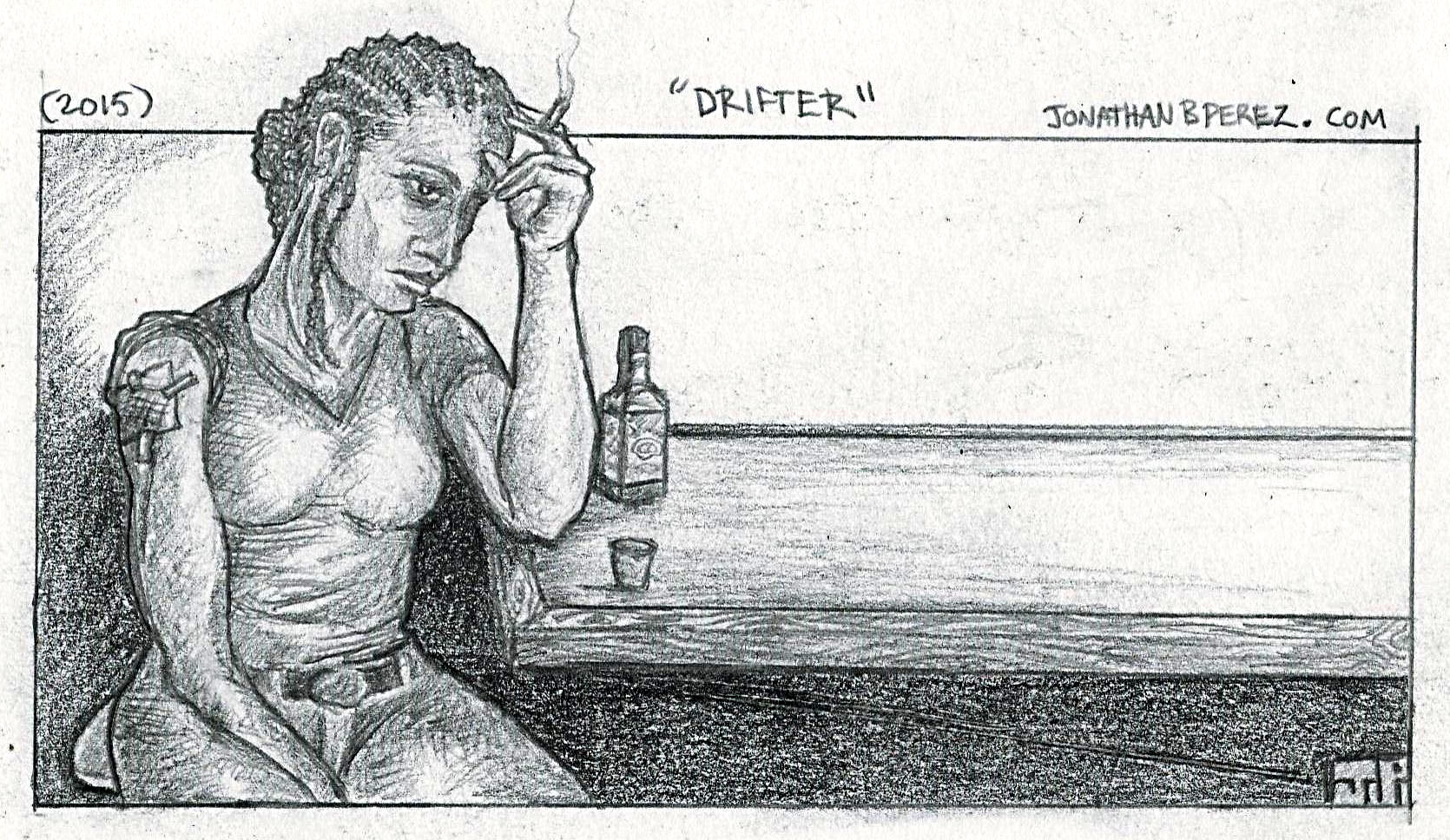 Drifter is a micro-budget action/thriller feature film inspired by films such as THE PROPOSITION, WOLF CREEK and MAD MAX with a little TEXAS CHAIN SAW MASSACRE thrown in for good measure.
Drifter: Teaser Movie Poster
(pictured center)

FOLLOW

DRIFTER

ON SOCIAL MEDIA